Merlin's Magic Wand (the Merlin Entertainment charity) once again made it possible for
Golden Lion Children's Trust to take groups to several venues in recent months.
Chessington World of Adventure
On 7th October 2017 a group of families spent an exciting day with Golden Lion Children's
Trust helpers at Chessington World of Adventure.
Legoland Resort Windsor
On 13th October 2017 GLCT invited 100 special needs children with staff from
Southdown Community Special School, Eastbourne and QEII School Horsham to spend
the day having fun at Legoland, joined by helpers from RSA MoreThan and
Hilton London Gatwick.
Thorpe Park
On 16th October 2017 GLCT arranged a visit to Thorpe Park for pupils and staff from
Glyne Gap School, Bexhill helped by volunteers from RSA MoreThan.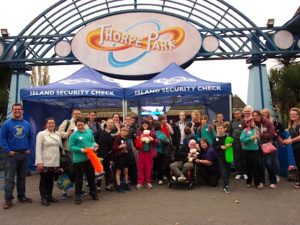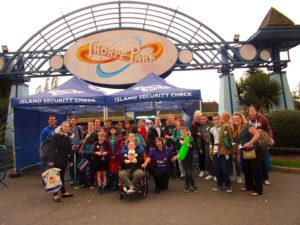 Huge thanks to Merlin's Magic Wand for their support from everyone in GLCT.