Thanks to support from the team at Hickstead All England Jumping Course, Golden Lion Children's Trust were able to arrange for children with special needs to experience a visit most had not tried before.
Pupils from Woodlands Meed, Burgess Hill and Grove Park, Crowborough as well as children from Orchard House respite home in Cuckfield and individual families visited Hickstead for The Al Shira'aa Hickstead Derby Meeting in June and the Longines Royal International Horse Show in July 2017.
One group of pupils (all involved with RDA) wrote:
"We were so lucky to be invited… we dodged the morning thunderstorm and sheltered overlooking the main arena. We watched riders, walked round stalls, and saw horses training. We had our picnic and an ice cream and a lovely day"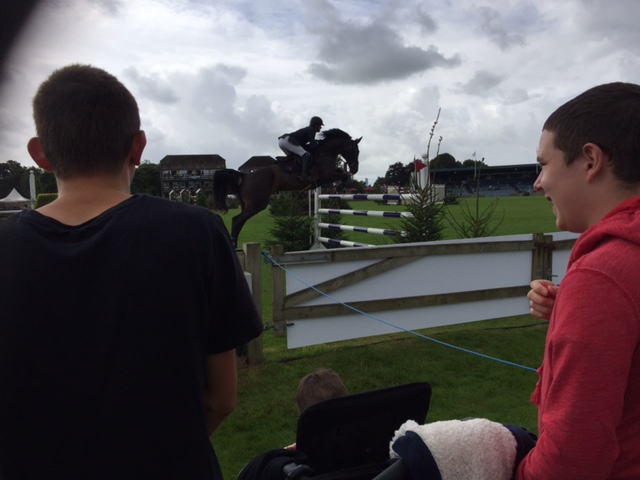 One family emailed:
"Wow! Thank you so much for a lovely day out. As well as show-jumping we saw hounds then tractors as the arena fences were changed. We've never been to Hickstead before and definitely want to go again!"
JW (6yrs) RW (14yrs) AW (19yrs)
Thank you to everyone at Hickstead once again for making the children's visits possible.